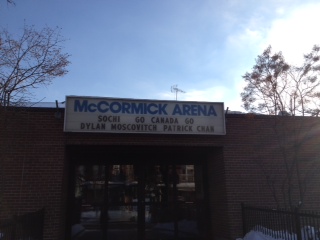 WELCOME TO WTSC
The Spring/Summer schedule will be posted in early March. Please check back then for information and online registration.
West Toronto Skating Club offers CanSkate (Introductory, Junior and Adult) and PowerSkate programs as well as sessions for Pre-StarSkate and StarSkate figure skaters (competitive and test streams).
We are a Skate Canada sanctioned club, operating since 1984, run by a volunteer Board of Directors. We currently have several positions available. Please consider volunteering your time. You could be instrumental in shaping the future of the club! It is a challenging and rewarding way to be involved in skating!
West Toronto Skating Club endeavours to meet the needs of figure skaters at every level. All skaters and their parents or guardians are most welcome, and encouraged to participate fully in the programs offered by the Club.
If you are paying offline (cheque, cash) payment MUST be received within 5 days of registration or 48 hours prior to session (whichever comes first) or your spots will be released. Payments can be dropped off in person during club office hours. Skaters will not be allowed on the ice until payment is received. Skaters must be registered and paid at least 48 hours prior to begin of session, due to insurance and coaching requirements.
If you are paying with Credit Card your spot will be confirmed immediately.