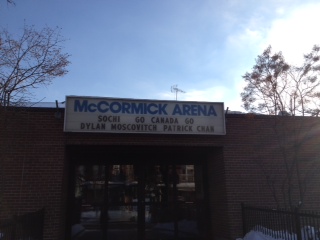 Welcome to WTSC
West Toronto Skating Club is an all-year (Summer and Winter) SkateCanada sanctioned, volunteer-run club at the McCormick Arena in the Lansdowne/Dundas area of Toronto. We run programs suitable for everyone from the newest beginner (children and adult) to the most skilled figure skater, staffed by qualified SkateCanada coaches. Whether you want to jump and spin with grace and style, speed across the ice with a hockey puck or just have fun participating in this great Canadian recreational activity we have a program for you and your family!
Hope to see you soon at the rink!
Fall/Winter online registration is open!
Priority registration is available now using the on-line registration system only here. If you pay by credit card, your spot will be confirmed immediately.
Any spots still remaining will be filled at the In-person registration on Wed Sept 9 and Thurs Sept 10.
Please note that payment (cheque, cash) will be received by the club office, but they MUST be received within 5 days of registration or your spots will be released. In addition, skaters must be registered and fees paid at least 48 hours before they go on the ice, due to insurance and coaching requirements.
Used Skate and Dress Sale!
Does your skater need bigger skates or a new Club Jacket?
The annual used skate and dress sale is scheduled for Sat. Sept 12 from 4-7:30pm. You can drop off your items at the office in August on Tues/Thurs 6-8pm between Aug 4-20. The office will reopen again on Sept 8 if you are unable to drop off items in Aug. Items will not be accepted on the day of the sale. Please note that only quality skates will be accepted for sale.
Club jackets will be available to order at the skate sale. Trial sizes will be available from Tues Sept 8-Sat Sept 12 for your skater to try on. Don't miss out as jackets are only be ordered at the beginning of the season!