Head of CanSkate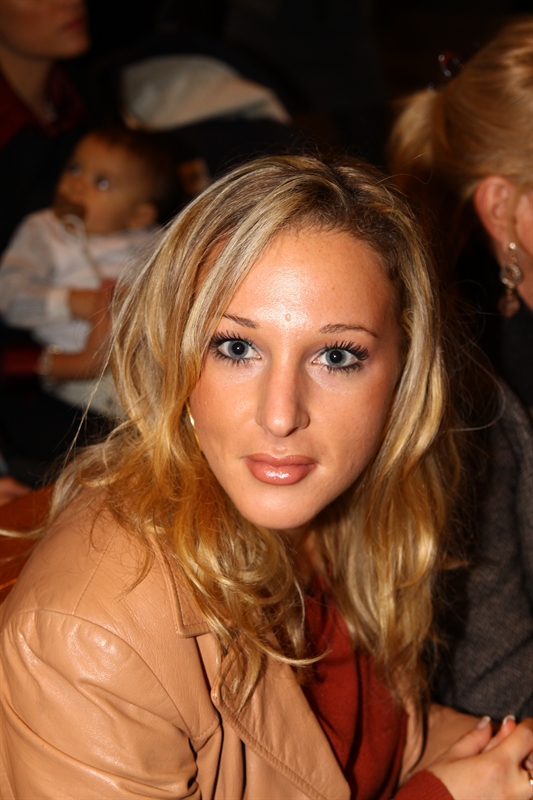 The Pre-CanSkate, CanSkate and Advanced CanSkate programs are overseen by our Head of CanSkate, Cristina Italia. If you have any questions or concerns about the program, she is the best person to contact.

CanSkate Programs
CanSkate is a learn-to-skate program developed by Skate Canada and designed for beginners of all ages. When you sign up for CanSkate you will be in a program that focuses on fun, participation and basic skill development. You will earn badges and other incentives as you learn fundamental skating skills. It provides a good foundation not only for figure skating but also for recreational, synchronized, and speed skating, as well as hockey and ringette.
The program is offered in group lessons that focus on fun, participation, and basic skill development. Lessons are led by professional coaches certified by the National Coaching Certification Program and assisted by trained Program Assistants. The coach-to-student ratio is a maximum of 1:10. Coaches use music and a wide variety of activities to create a fun environment which promotes learning.
Skaters progress at their own pace through a series of stages designed to develop confidence and ability. Badges and ribbons are awarded throughout the program as skills are mastered. Parents and children look forward to the twice-annual mini-olympics, when skaters get the chance to show what they can do and mount the podium with their prizes.
Skaters must be 4 years old (or starting JK in Sept 2018 ie born in 2014).
Pre-CanSkate:
Qualifications: Beginners aged 4+ not passed Stage 1 Badge. Must be able to stand on ice in skates and participate in a group lesson.
Description: Introduces children to the basic fundamentals of skating in a fun-filled atmosphere which includes games and group lessons.
CanSkate:
Qualifications: Passed the Stage 1 Badge with ability to skate backwards (with push and glide) the length of the large rink.

Description: Advances the child's basic skating skills in accordance with Skate Canada's CanSkate Program. Skaters learn edge control, crosscuts and turns, with emphasis on balance, agility and control under the new Skate Canada Program. All the basic skills needed for hockey and/or figure skating.
Advanced CanSkate:
Qualifications: Passed CanSkate Stage 4 badge.
Description: Skaters will be challenged to will learn the fundamental skills required to all skating disciplines. A 15-minute period of semi-private ice is included to encourage practice necessary to skill development and/or availability of private lessons. Once passed Stage 6, skaters transition seamlessly into our StarSkate figure skating program.
Adult/Teen CanSkate:
Qualifications: Skaters aged 13+, all skating abilities are welcome.
Description: We administer many Adult/Teen CanSkate sessions simultaneously to CanSkate sessions to allow all members of the family to learn-to-skate regardless of age! Adults/Teens will always be in their own group and not mixed in a group with younger skaters.
---
Private Lessons

Available to all skaters registered in our programs, private lessons take place 15 minutes either before, or after each CanSkate sessions. Private Lesson ice time requires an additional payment of $55/session and must be made directly to the WTSC office in person before the first lesson. Please make arrangements with the coach directly, as payment details are arranged directly with the coach and not through the Club.

You can find details on the stages of the CanSkate program HERE.
Click HERE to register in a CanSkate program! Consider joining your skaters on the ice by signing up for a Teen/Adult skate program which runs at the time as the kids CanSkate program. The $36 annual Skate Canada fee will automatically be added to your first invoice of the 2018/19 season. (Sep 1, 2018 - Aug 31, 2019)
---
Online registration is quickest and simplest way to register. Login (top right hand corner) to get started now. Payment can be made directly online, or you can contact the office for offline payments. Offline payments must be received within 5 days, or your registration will be cancelled.
Please note that due to system limitations, 3rd skater discount will not reflect on your registration. You will receive a refund for the discount within 5 business days (usually less). Please contact the office with any questions.