This section is a global section that will be seen on all pages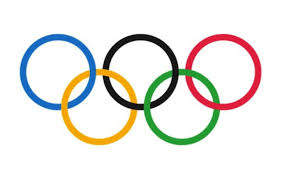 Mini Olympics
This is our fun season ending event for all skaters registered in Pre-CanSkate, CanSkate and Advanced CanSkate. It typically takes place on the last Saturday of the Fall and again in the Winter session. Registration forms are handed out to each skater 1 month prior to the event. Forms and $5 cash payment is due in the office no later than 2 weeks prior.
What is Mini Olympics all about?
This is a fun-filled "competition" for all skaters who are registered in the current session (fall or winter). Skaters will showcase 3 skating elements (predetermined by their group level) in front of our "judges". On the day of the event you'll need to sign in your skater at the registration table. This is where they will be given their skater # and changeroom allocation. Coaches will take each group onto the ice for a warm up and practice, and then they will procede to the judging area. Once the group has completed their elements, the coach will take them to the podium area for optional parent "paparazzi" photo opportunities. All participants will receive a certificate, placement ribbon and a "special something" (we can't reveal everything here).
Important reminders
Forms and payment are due no later than two weeks prior to the event, as stated on the form.

Only one parent/guardian is permitted in the change room. This is a busy event!

Most important... HAVE FUN!!!
2018 Mini Olympics
Join us on Saturday, December 15th, for our 2018 Mini Olympics, Holiday Potluck, and STARSkate Showcase! For all those who have registered for Mini Olympics, please make sure to arrive by 4:45 PM so that your skater has time to put on their equipment. The Mini Olympics will start at 5:00 PM, after Saturday classes.
After the Mini Olympics, join us in the Nixon Room for pizza and potluck starting at 6:00 PM. Pizza will be provided courtesy of WTSC, and we encourage you to bring a dish to share and enjoy with others for the potluck. Holiday treats, finger food, and snacks are all welcome. (Nut free, please!)
Entertainment will be provided by WTSC figure skaters on the ice from 6:00-7:00 PM. The STARSkate Showcase will highlight the performances of our figure skaters with their skating routines.
Enjoy the holiday cheer with some great food and a great ice show!
We hope to see you there!