Please note that if our system detects more than 30 minutes of inactivity in your browser, your registration spots will no longer be reserved and you will need to begin again.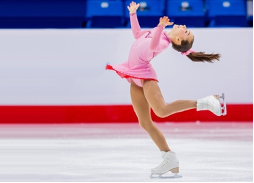 STARSkate - RisingSTAR / STAR / SR STAR 5:00PM - 5:50PM
Off-ice 4:00PM - 4:50PM
RISINGSTAR Skaters participate in a group-based skating session, learning more advanced figure skating specific skating skills. RisingSTAR is a transitional program that continues developing the basic fundamentals taught in CanSkate and introduces exercises designed to improve edge control, glide, agility, and precision over the blade as the skater progresses into STARSkate. STAR/SR STAR offers opportunities for skaters of all ages to develop fundamental figure skating skills in the areas of ice dance, skating skills, free skate and interpretive skating. Skaters have the opportunity to take Skate Canada Tests through a nationally standardized testing system. Lessons and Off-ice Sessions are included in the fee.
Single Day Registrations $27.00 per day
Receive 10% off on each subsequent session. Discount applied at checkout.
Non-Members – Add $25 annual club membership fee and $43.65 Skate Canada insurance fee
STARSkate - Suitable skating attire (pants, skirts, dresses, one-piece unitards, leggings, etc.). Long hair should be tied back. Jeans should not be worn on the ice.
Off-Ice - Please bring your own water bottle and make sure you are in proper athletic gear. Bring a sweater or thin jacket on cooler days.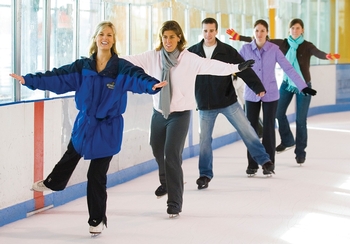 Registered OPEN Session - STAR / SR STAR / ADULT - 7:00-7:50pm
Supplemental ice time for figure skaters who qualify for STAR & SR STAR sessions. Exception for Teen/Adult advanced skaters approved by Program Director. Skaters must pre-register for the session with the approval of the Program Director. Skaters who wish to have private lessons must book with coach directly. Fee is for ice time only.
FlexPack Purchase $80.00 for 4 sessions
Email office@wtsc.ca to register for OPEN Sessions using FlexPack credits or for any guest skating requests.
Single Day Registrations $25.00 per day
Purchase 4 or more days and receive a 20% discount.
COVID-19: If a shutdown of the facility is required, affected participants will receive a refund. In all other cases, affected participants who are unable to continue with programming should apply to the Club for a credit to be used towards future programming. Such other cases include failure to pass daily health screen, precautionary stay at home order for self-monitoring or awaiting COVID-19 test results. Visit our Covid-19 Resource Page for updates.
Parents/Guardians/Spectators - Please Note: Parents and Spectators are Not Permitted in the arena during Summer Skating Camp 2021. Parents of skaters 12 and under must be easily accessible during Summer Skating Camp 2021. Please ensure your phone contact info has been entered correctly into the Daily Health Screen Questionnaire.
Please Note: Dressing rooms are closed for Summer Skating Camp 2021. Skates and attire must be changed in the Nixon room. Skates, skate bags, coats, sweaters and other items must not be stored in the club office.
WTSC CODE OF CONDUCT POLICY AND PROCEDURES
VIEW COVID-19 FORMS AND POLICIES
If you are unsure of the best program for your skater please email
office@wtsc.ca
and provide the following information: Age, Skating history and Days and Times you are available to come to the rink
Main Content Page Title
This is a single page layout with no area for a sub-menu. You can enter in all the content you would like including adding images and links to files you may want to upload.
Click on the Edit icon (looks like a pencil) on the top right of this area to replace this this content with your own information.