Please note that if our system detects more than 30 minutes of inactivity in your browser, your registration spots will no longer be reserved and you will need to begin again.
News
TEST DAY - THURS APRIL 19
posted Apr 12, 2018, 3:18 PM
The schedule for the STARSkate test day has been posted on our website. Visit the STARSkate drop down menu -> Test Day to view the schedule. Wishing great skates to all who are testing!

STARSKATE SHOWCASE - SAT APRIL 21
posted Apr 7, 2018, 11:38 PM
To end a fabulous Fall/Winter season, the STARSkate exhibition is a great opportunity for our figure skaters to show their stuff, have a little fun, and entertain families and friends within our skating community without the pressure of having to impress the judges. It is a great way to simulate a test or competition. This event will take place on Saturday April 21 from 6:10-7:00pm (after CanSkate Mini-Olympics). Each skater will have the big ice surface to themselves to shine. We encourage skaters to perform their solo dance, freeskate or interpretive programs for the community.
Registration forms are now available for pick-up outside the office on the bulletin board.
All entries must be received at the Club Office no later than Saturday April 14th before 7:00 pm. Registrations will be accepted on a first come first served basis to accommodate the scheduling of events.
GREAT LEARNING EXPERIENCE WITH OLYMPIC SKATER DYLAN MOSCOVITCH AT WTSC
posted Apr 5, 2018, 10:13 PM
Our STARSkaters had a great time learning from Olympic Silver medalist Dylan Moscovitch this evening. Off ice exercises were led by Dance instructor and Skate Canada coach Samantha Skene.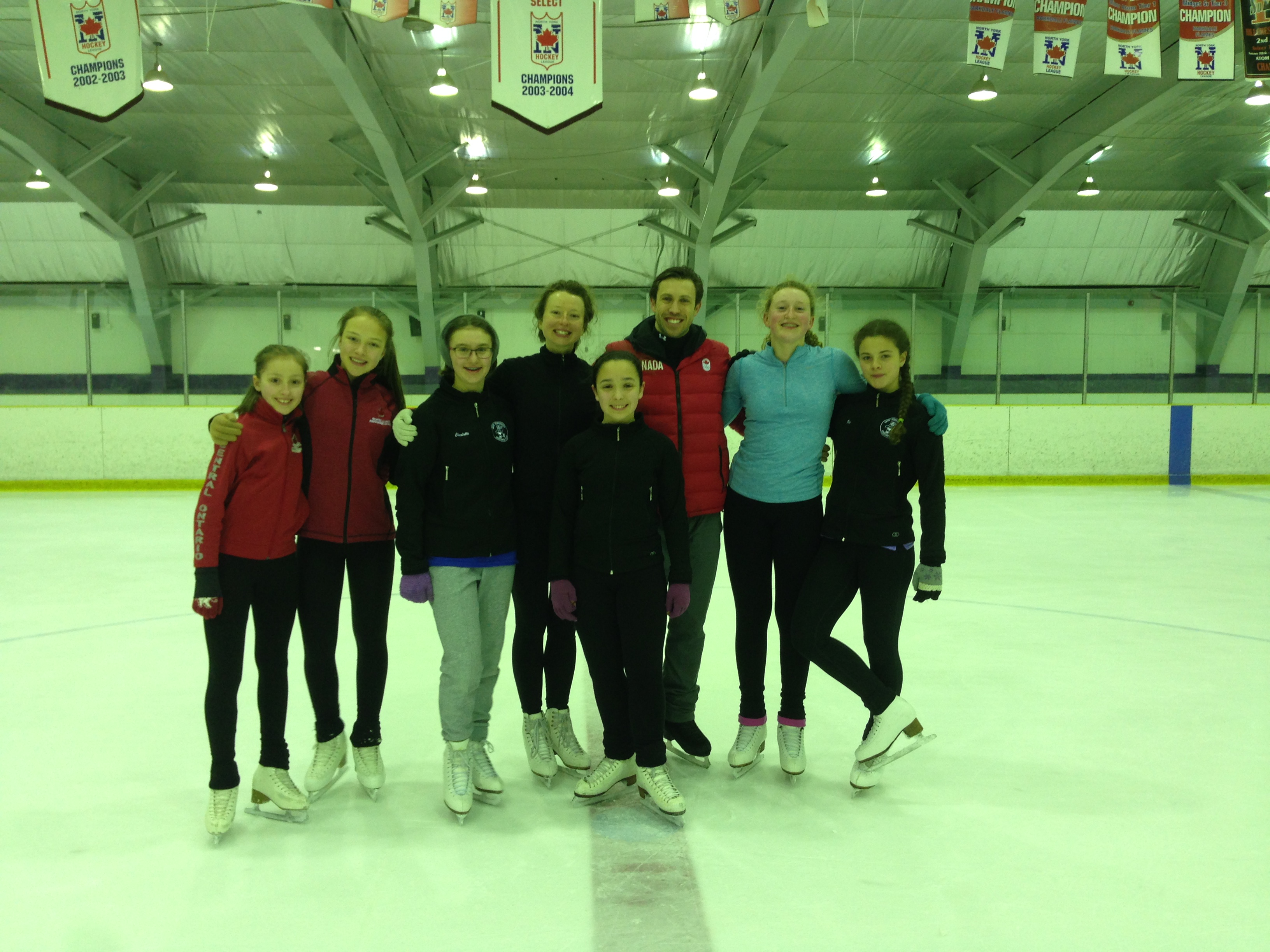 NEW SPRING CANSKATE SESSION OFFERED
posted Apr 2, 2018, 6:16 PM
Due to high demand we are able to offer an additional Pre-CanSkate/CanSkate session on Mondays 5:30-6:15pm. There will also be an additional Advanced CanSkate session 6:15-7:15pm. We strongly suggest registering as soon as possible, as most other programs are already full to capacity.